And the winner of the Frida K dress from Shabby Apple is...
Michele Pacey

who said "I would rock this dress right here at home because I never go out, but I STILL love it!


Congrats to you Michele!!! I will be contacting you for more information.....And thanks so much to those who entered and to Shabby Apple for the giveaway!
Now lets check out some of the great stuff I found in the link up party last week!
This Anthropologie headband knockoff is just fab! I could NEVER afford anything there so knockoffs for me are THE BEST! Go here for a great tutorial.
These cute cups were made using vinyl! Now the kids won't get confused as to who's are who's.
Head on over here to check out more pictures.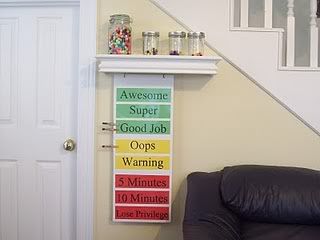 This behavior chart is very much needed in my house right now. I think it's because Spring Fever is in HIGH gear. Here is where I found this great idea!

Now show us what you've been working on!
*Go ahead and link up as many projects as you'd like!

* Grab the button so everyone can come party and get in on the fun (it's the nice thing to do).

* Please no links to Etsy shops or online stores.

* And last, but certainly not least, it always feels good to see that others enjoy your stuff, so please leave a comment with the two people who posted before you :)