I hope everyone had a wonderful Valentines Day! Can you believe the month is half gone?
So, a few things to talk about here. First, are any of you fellow bloggers out there having this problem. Every time I hit enter while writing posts it automatically double spaces my lines! Arrrrggghhh! It is beyond frustrating! I've tried everything, so if anyone has any suggestions I would LOVE the help!
Now on to the next item of business.
The winner of the Luck block set never contacted me :( so I needed to pick a new winner. And that winner is...
Staci of Craftify It!
She said,
"I have seen a variety of the pendant necklaces, but yours have unique characteristics that I just LOVE & have never seen before! The LUCK blocks are ADORABLE!!!
I'm also a new follower! I love finding fun new blogs!"
Thanks Staci! Email me your address and I will get these out to you pronto!
Ok and finally....lately I have been really into finding and trying new and yummy recipes and trying to expand my families cookbook. Well I found this fabulous recipe over at Little Birdie Secrets (their button is on the left sidebar...so check em out) and it is super healthy, easy and delicious!
Chicken Lettuce Wraps
2 Chicken Breasts, diced
Cook in a skillet with a little bit of oil.
When the chicken is done add the following:
1/4 c green onions dices
1 Tbsp grated fresh ginger
2-3 Tbsp soy sauce
cilantro to taste
Stir in and cook for a few more minutes. When done place in lettuce and serve with peanut sauce.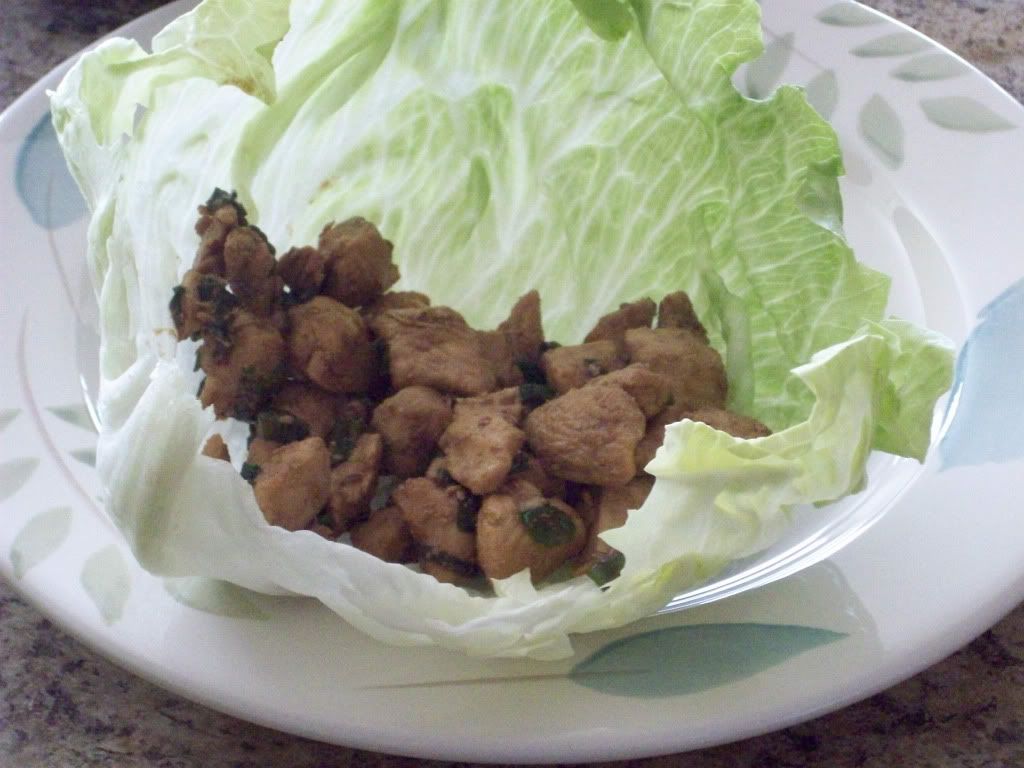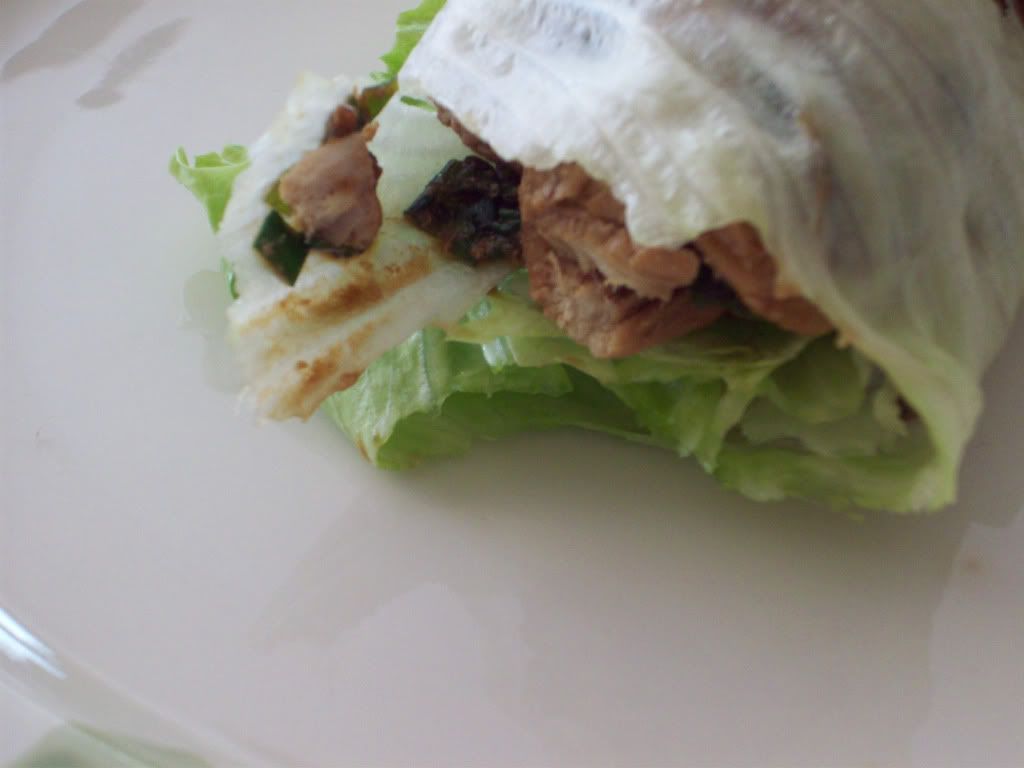 Let me know if you try it and what you think! Makes a great lunch or for dinner serve it over some rice....Ahhhh.
So how about this....every Monday plan on a new recipe post from me! I'll try it, or try it on my family (hehehe) and if it passes the "Keep It or Delete It" vote, I'll post about it! Maybe I can help a little bit on building your recipe files!