Dinner last night at our house was not a very enjoyable event. Kids not sitting still, playing with the dog, picking at their food....mom was about to lose it! So while in bed I thought of doing this...


Put in questions that are appropriate for your kids ages. Since my kids are young there are questions like:
What do you want to be when you grow up?
What is your favorite book and why?
Did you make someone smile today? If so what did you do?
Did someone make you smile?
What is one thing you learned today?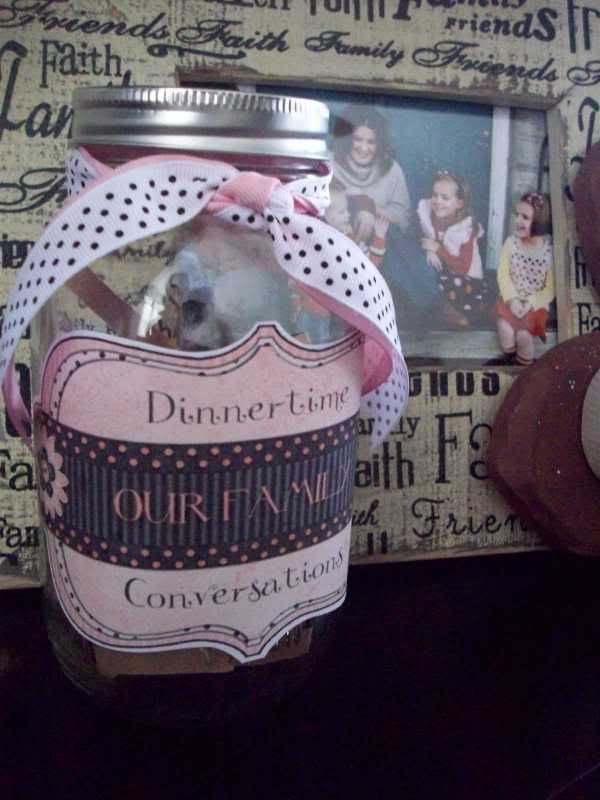 This is a great way to get your kids talking and making them feel like you care about what's going on with them. Hopefully dinnertime at our house tonight will go a lot different!
Linkin up here...