I did these projects quite a while ago, but I don't think I have ever posted about them. They are some of my most favorite things that I've done and super easy (a bit time consuming) but worth it! They are in my "craft, office, quilted bear booth" room!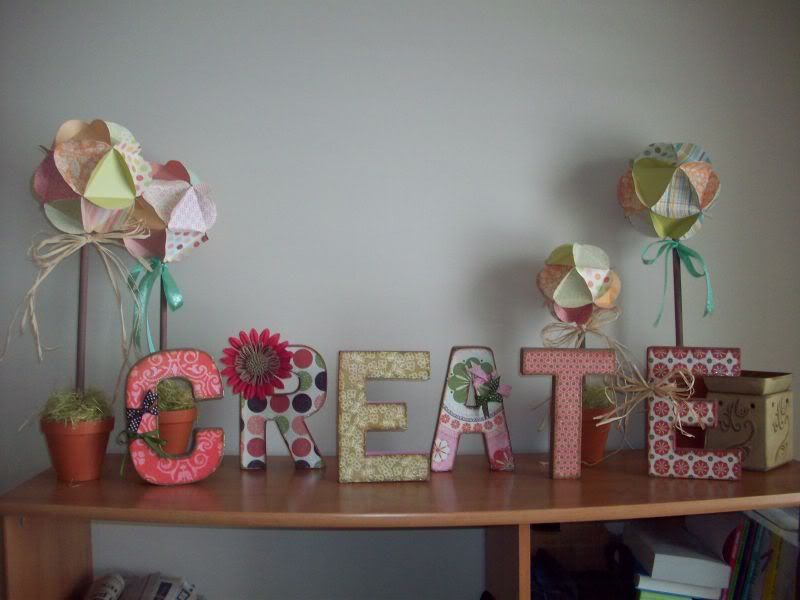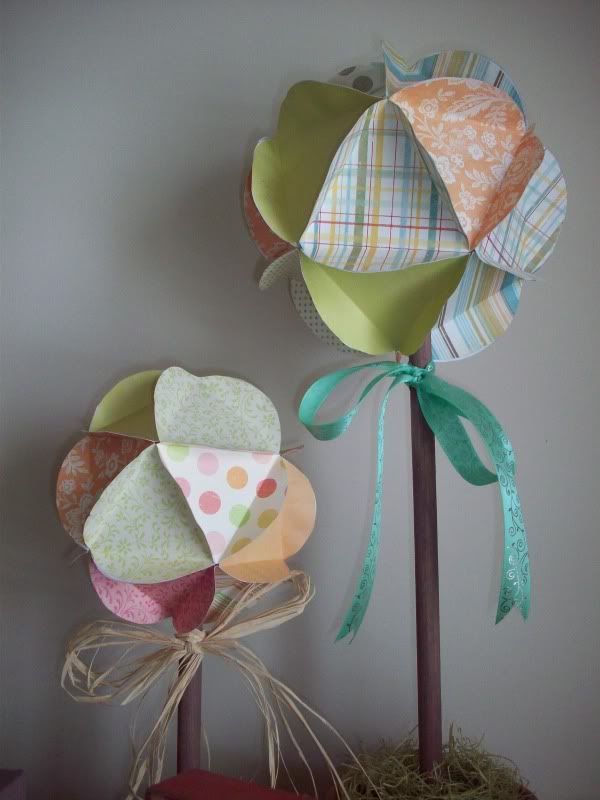 I found the tutorial for these topiaries over
here at Heather Bailey
, who is one VERY talented lady! On the left side of this link there is a pattern section. Just click on the Paper Globe pattern and download. I have used these topiaries for birthday parties, church functions and home decor! I just love them!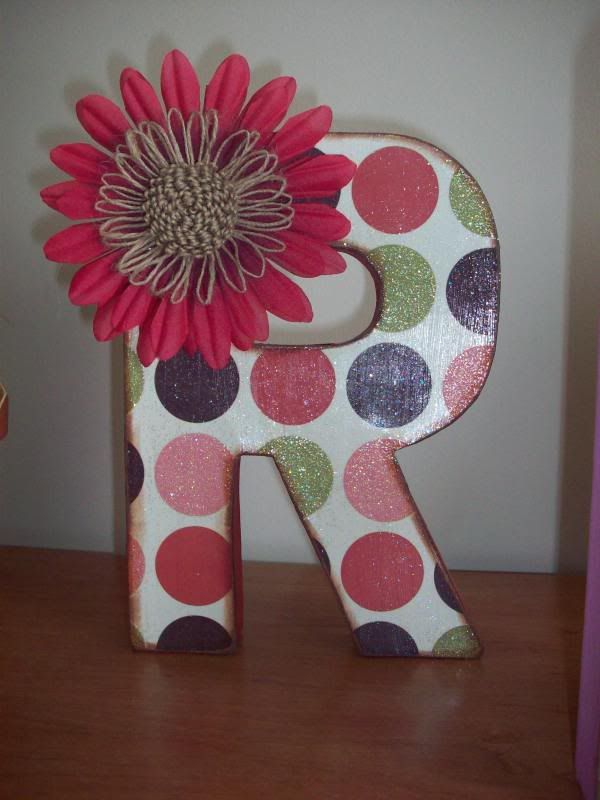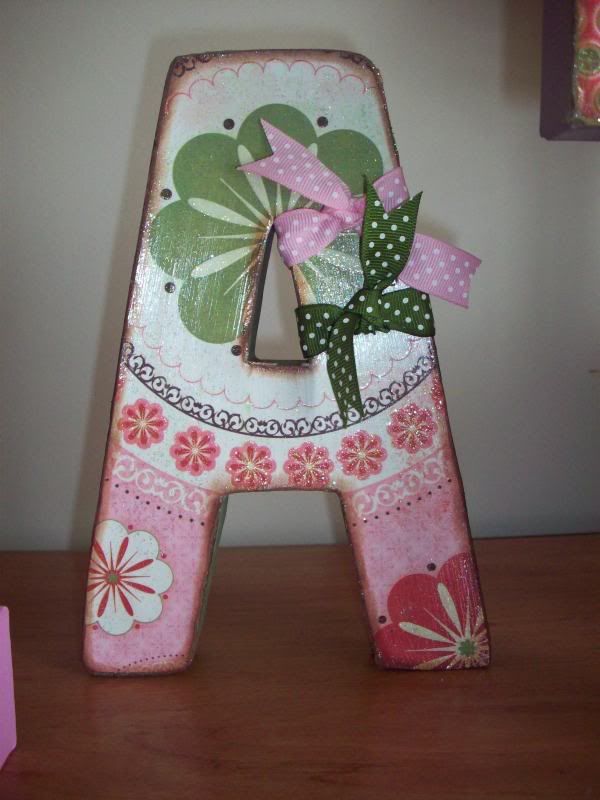 These letters are just the cardboard letters you can find at almost any craft store....I just jazzed 'em up a bit!